Welcome Kevin Kloska, Project Manager/Estimator
35 Years of Invaluable Experience
Posted on February 16, 2021 in News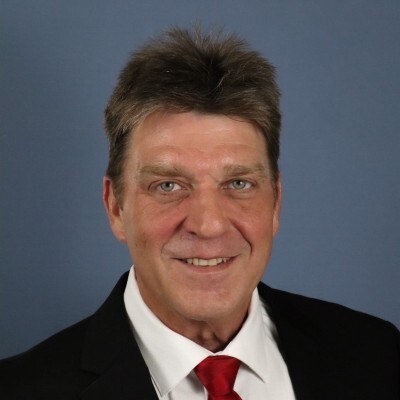 The Grae-Con family is proud to welcome mechanical piping and structural erection expert, Kevin Kloska, to the team as Project Manager/Estimator. Kevin brings an array of invaluable hands-on construction industry experiences to our team.

Throughout his 35-year career, Kevin worked in roles that allowed him to utilize his skills and passion for figuring out how things go together. It's his drive for seeing the final, end result that led him through demolition work, to being a concrete forming carpenter, iron worker, design engineer, and ultimately a project manager/estimator.


Past Experiences. Future Successes.
There's more to Kevin's role than defining project scope and tracking productivity and costs. He draws on much deeper experiences and solid client relationships to successfully accomplish projects safely and on time.
With his background in gas processing facilities, electrical processing plants, chemical plants, refineries, and much more, Kevin brings valuable insight to successfully complete our clients' projects – no matter the obstacles.

In his roles, Kevin brings every Grae-Con project 360 degrees by:

Project Management
Tracking cost and productivity
Using his unique expertise to evaluate a project's status
Forecasting where a project is going and its needs

Estimator

Defining scope
Drawing on hands-on experiences and solid client relationships to successfully deliver projects safely and on time
Assigning responsibilities and work execution processes
Planning and scheduling all pre-construction consulting
"My job is to provide the best price, the best position for our company, and the best solution for what our clients are trying to accomplish." – Kevin Kloska
Initiative That Delivers on Promises
At Grae-Con, we're focused on building relationships and accomplishing what we promise. Kevin's initiative and innovative mind will help us expand both. Drawing on his unique background, he brings an ability to see new opportunities that directly benefit our clients, including those in mechanical piping and structural erection.

Our clients are already reaping the rewards of Kevin's veteran leadership:

Developing new ways to improve field and craft productivity

Finding improved cost solutions and better tracking procedures through innovative procedures
Expanding our opportunities with mechanical piping and structural erection expertise
Saving clients time and money with years of irreplicable, diverse construction experience
Building relationships with clients, owners, and other contractors to enhance our efficiency and cost-effectiveness

"I met the Grae-Con team 10 years ago and have watched them grow in their marketplace. I was always impressed with their ability to adapt to multiple project types. They have reputation of performing and, at the end of the day, following-up on what they say they're going to do." – Kevin Kloska